Holidays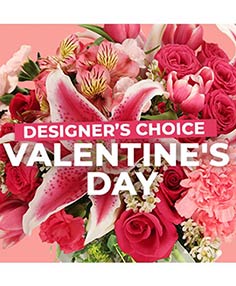 How do I take care of my flowers once they are delivered?
Now that you have your stunning flowers, you would like to preserve their beautiful state for as long as possible. Below we have provided some fresh flower care tips to help guide you.
First things first
If your flowers came in plastic, you will need to remove the plastic wrapping as soon as possible. This allows for your flowers to breathe. Then provide fresh water for your flowers as soon as possible.
Where you place your flowers can make a difference
Avoid placing your flower arrangements near areas of extreme temperatures. This could include windowsills, direct sunlight all day, or an overly hot room. These factors can cause your flowers to dry out quickly or wilt. Most flowers last longer under cooler and controlled conditions. Avoid placing your flowers next to fruit or cigarette smoke. Ethylene gas can reduce the life of your flowers and be detrimental to their lifespan.
Maintaining a beautiful presentation
Keep your flowers looking fresh and displayed beautifully by tending to your flowers periodically.
Keep vase arrangements filled with fresh water. This allows the plants to drink up the water they need for proper hydration.
For basket arrangements, we suggest providing your flowers with daily fresh water.
Remember to switch out any cloudy water. You will want to fully clean the inside of your vase with soap and water, thoroughly rinse, and then refill the vase with new water. This will help remove any bacteria that could possibly harm your flowers and cause them to deteriorate more quickly.
As you notice leaves or stems wilting, remove the strongly wilted contents. This will help your flowers maintain a fresh and appealing appearance.
To help your flowers to maintain proper hydration, use a sharp knife to cut your stems. Cut the stems at an angle one to two inches from the bottom. This will help the flowers to absorb water. It is discouraged to use scissors to cut the flower stems. Scissors can crush the stems, preventing proper water absorption.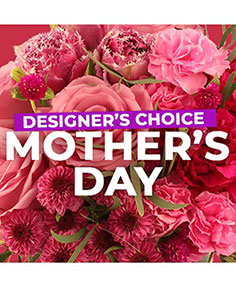 How far in advance should I order flowers for Mother's Day?
We recommend placing your order as soon as possible. The sooner you place your order, the sooner you can secure the flowers you want. When customers place their orders at the last minute, they risk not being able to have the exact arrangement they may desire. This is due to limited supplies and a high order volume during Mother's Day. As florists fill orders, various flower types begin to run low or go out of stock. This often results in flower substitutions when needing to fill an order in a short time frame after the order has been placed late. When flowers go out of stock, shops are at the mercy of the shipping trucks that will bring in their fresh flower shipments for restocking.
It's best not to place yourself in a pickle and provide yourself the security of locking in the flowers you desire as soon as possible.
Do I order my flowers online or in-person?
Feel free to come by our shop or place your order at your convenience online.
Online, you will be able to explore your options, select your favorite flowers, order, submit payment, and set a delivery date for your flowers. After you have chosen your flowers in the ordering process, you will be able to provide any card messages or specific delivery instructions.
If you would like to place your order in-person at Thistle & Vine Flowers & Gifts, drop in and allow one of our associates to tend to your needs. We would be delighted to speak with you. If you have any questions, please do not hesitate to ask while you're with us.
If you are unable to travel to the shop and have questions regarding the details of your order or other needs, please feel free to contact us at (256) 657-1007.
Monday:
Closed
Tuesday:
08:00 -
16:00
Wednesday:
08:00 -
16:00
Thursday:
08:00 -
16:00
Friday:
08:00 -
16:00
Saturday:
09:00 -
13:00
Sunday:
Closed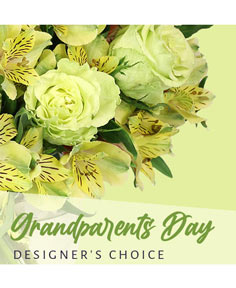 Show Grandma and Grandpa you care by sending the traditional gift of flowers this Grandparent's Day. From across the street to across the country, let us help you make their day as memorable and sweet as they are. Say "You are in our hearts & thoughts" with traditional flower favorites: lilies, roses, snapdragons & irises. Let us create something your grandparents will love and appreciate.